we give you the full experience
Our Services
We offer comprehensive services designed to assist our clients from concept to completion.
Our Process
and deliverables
Our processes mirror the design and construction processes and schedules. We work with architects, interior designers, engineers, consultants, and general contractors to ensure a seemless integration of technology systems and infrastructure.
Creative Designs
Stravis is an independent design firm with no affiliations to manufacturers, which allows us to think outside the box and create solutions that arebest for your projects. Our in-house design and engineering team delivers solutions that best fit your business needs and budget.
Integrated Designs
Stravis integrates the design requirements of IT networks, wireless networks, audio/visual and electronic security systems. We ensure adherence to regulations and best practices, that multiple systems do not interfere with each other, and that tenant needs are considered both short- and long-term.
Matching technology to needs
Choosing the correct system to meet your organization's needs is critical the success of any access control and surveillance system. Stravis has extensive experience designing enterprise level systems in corporate interiors, campus, hospitality, mixed-use and healthcare settings. Ask us for a review of your current system needs to see if you have the appropriate solution to meet your needs.
planning and mitigating risks
IT, Network, VoIP and Carrier Services migrations must happen according to a well thought out plan and take place with minimal disruption to client and end-customer operations. Smooth migrations are the result of proven processes and strong planning. Stretched internal resources find it difficult to manage migrations successfully alongside their regular work, and the penalty can be delays, lost customers and lost revenue. Stravis supplements your internal staff capabilities to ensure your successful migration.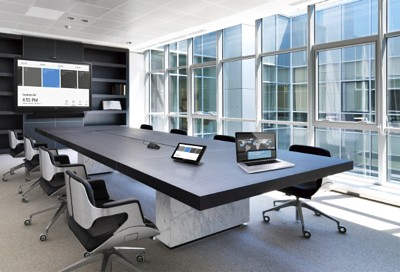 Communications
Regularly scheduled updates

Steering Committee Updates
Issues / Actions
Maintain and distribute issues / status log

Track Risks and develop plan to resolve

RFI development and coordination
Budget Tracking
Actuals to approved budget comparisons

Change Control approvals and tracking
Change Control
Change summary and reason

Budget impact

Approvals
Project Plans
Integrated MS Project plans (AV, Cable, Security, Network, Carrier)

Milestone Plan in Excel
Contractor Tracking
Monitor progress of each contractor
Site visits to assess quality and accuracy to specifications
Escalate if necessary
Coordination
Communicate client requirements in a timely fashion to stay on schedule
Coordination meetings with all trades
Pathway
Carrier Redundancy
Inter-Building Connectivity
Intra-Building Riser
Power / Heat load
Cable Infrastructure
Server Room
Horizontal Cabling
Backbone
Data Center
Audiovisual
Design to meet business expectations
Detailed design drawings
Specification documents
Security
Video Surveillance
Access Control
Intrusion Detection
On-Premise / Remote viewing
Projected Budget
Detailed estimates for each technology / service

Rolled up budget estimates

Capitol / Expenses breakdown based on customer requirements
RFP Documents
Low Voltage (AV, Cable, Security)

Network - Telephony - Cloud

Contract Requirements Support
Construction Documents
T-Series Drawings

Electrical - UPS - Generator support information

SD - DD - CD

Integrated with Construction bids
Specification Documents
Standards Based

Specifications for each technology
Projected Budgets
Detailed estimates for each technology / service
Rolled up budget estimates
Capitol / Expenses breakdown based on customer requirements
RFP Documents
Low Voltage (AV, Cable, Security)
Network - Telephony - Cloud
Contract Requirements Support
Construction Documents
T-Series Drawings
Electrical - UPS - Generator support information
SD - DD - CD
Integrated with Construction bids
Specification Documents
Standards Based
Specifications for each technology